Become an Investor in
Sri Lanka's Future
Contribute to the building of thriving sustainable Social, Economic and Environmental Ecosystems.
Choose what to do with Kumbuk, our unique Donors Networking Tool: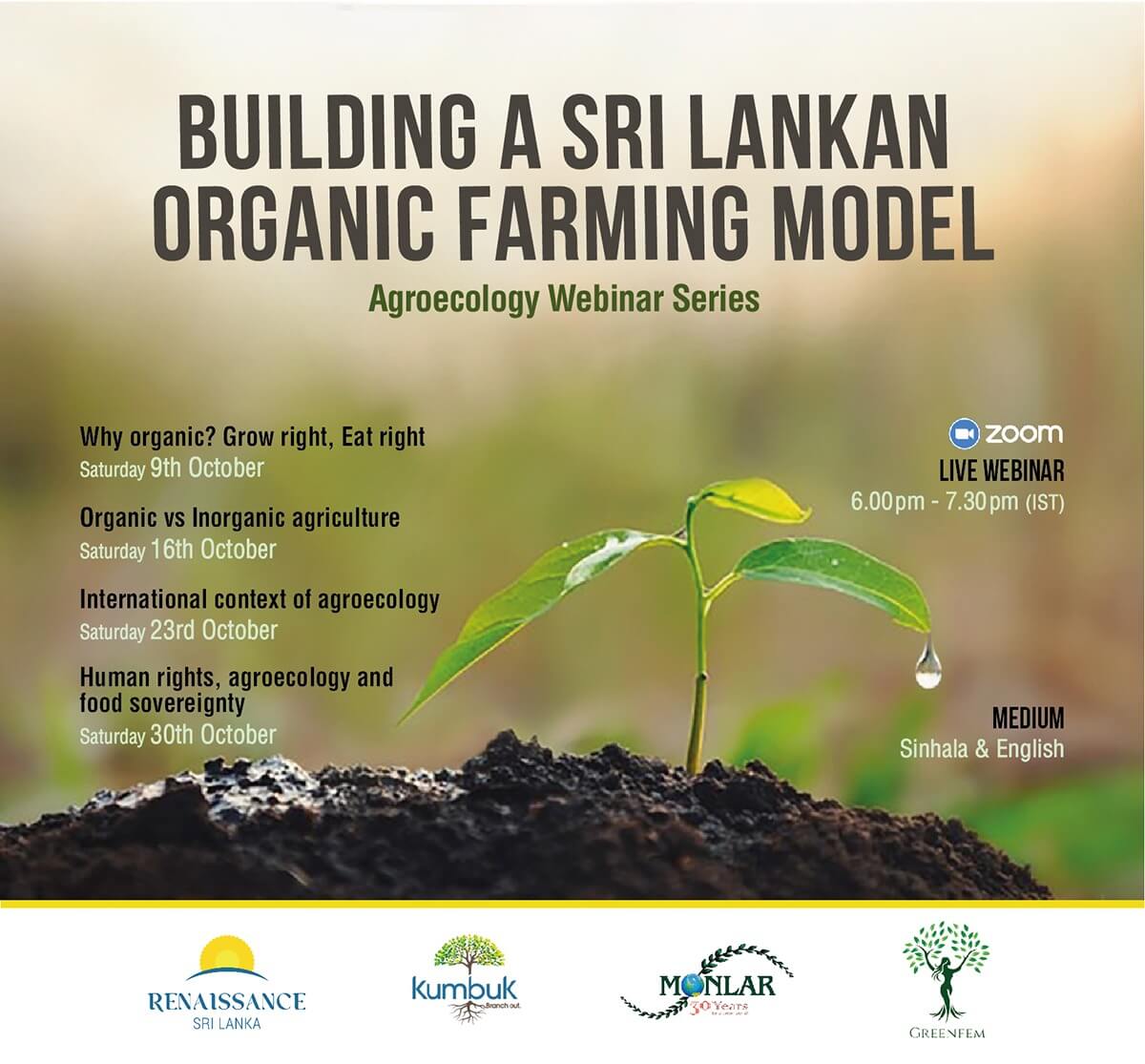 RENAISSANCE SRI LANKA, MONLAR AND GREENFEM, LAUNCH A LIVE WEBINAR SERIES ON BUILDING A SRI LANKAN MODEL OF ORGANIC FARMING
Renaissance Sri Lanka, MONLAR and Greenfem are launching a live webinar series on agroecology.  It will highlight the importance of organic farming with the aim of contributing to a people-friendly true green revolution in Sri Lanka.
STEPHANIE SIRIWARDHANA IS OUR AMBASSADRESS
She tells us what she loves about Renaissance Sri Lanka and explains why you should donate.
DISCOVER KUMBUK, OUR DONORS' NETWORKING TOOL
Kumbuk helps you find opportunities to grow your business, to meet Startup entrepreneurs, to meet your future partners, or customers, among the donors of our organization. With Kumbuk you may connect with other donors based on your shared passions and causes.
Renaissance Sri Lanka builds sustainable ecosystems with its numerous partners, in a holistic approach, to achieve 15 out of the 17, sustainable development goals embraced by the UN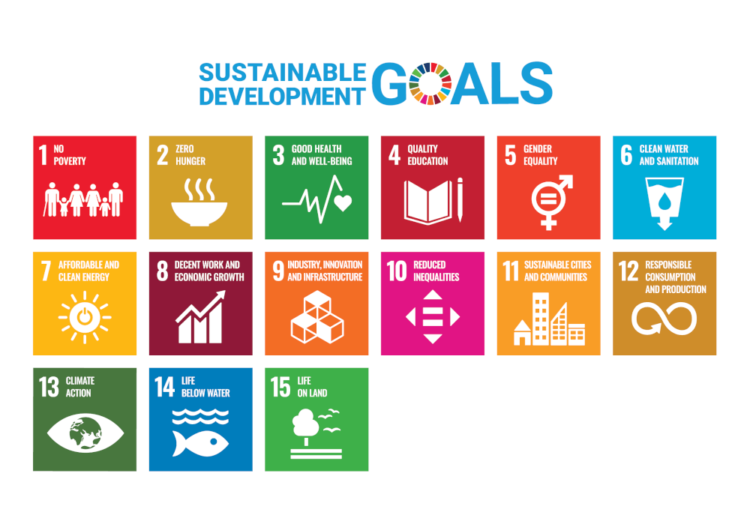 We build ecosystems in small geographical areas of Sri Lanka, these ecosystems are composed of a Social ecosystem, an Economic ecosystem, and an Environmental ecosystem.
The Ecosystem's goal is to implement a balanced symbiosis between the persons and the environment and ultimately, the planet.
Renaissance Sri Lanka's Partners
Kumbuk, a unique networking tool for our Donors
Our donors are Sri Lankans from Sri Lanka or abroad and Sri Lanka enthusiasts from all over the world.
We organize virtual (online) meetings for our donors on different topics. Each donor picks what virtual meeting he/she wishes to attend.
Virtual meetings are organized around Business topics such as IT Offshoring, Technological Innovations, Startups, Electronics & Equipment, Business Process Offshoring, Media Productions, and so on. The birth of partnerships, new customers is facilitated this way.
We also organize virtual meetings for our donors around Ethical topics inspired from the 17 sustainable development goals embraced by the UN. Donors who feel strongly about a cause connect and new ethical innovative projects may be born this way.
Finally, we organize virtual meetings for sheer pleasure, around our Donors' hobbies and dreams, it can be music, cinema, food, arts, travel and so on. Lifelong friendships are born this way and our donors have fun.