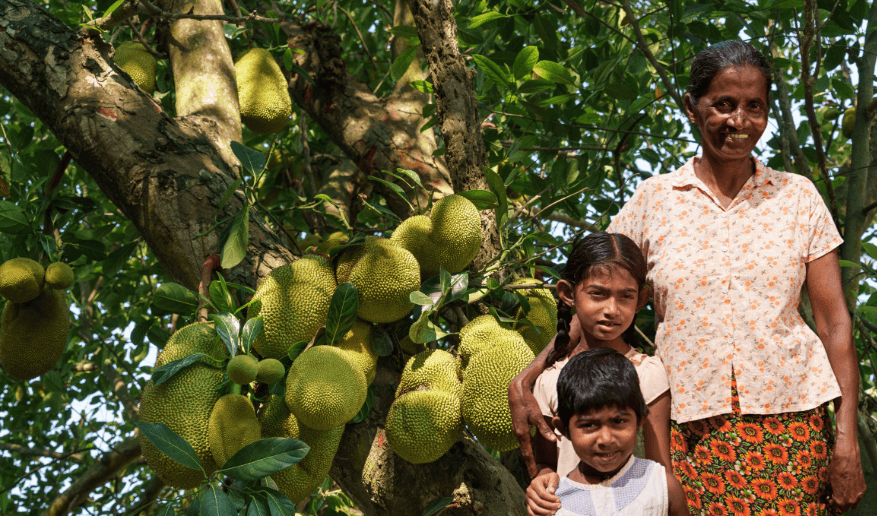 Our Missions
Creating sustainable income for 100 Sri Lankan women through dry food businesses
We fund and teach women from vulnerable communities in the Badulla district how to process, dry, and package organic garden produce in a cooperative system, for sale in the local and Sri Lankan markets.
A sustainable income becomes possible for these women who will in turn empower more women.
This project addresses the food sovereignty issue in Sri Lanka, along with achieving gender parity in the food industry by enabling women to run their own dry food businesses.
This project started in August 2022 and is in progress.
Why Badulla District Women of Sri Lanka need our Support
The Badulla district is an administrative district in the Uva Province of Sri Lanka, with an area of 2, 861 km2. Its capital is Badulla, situated to the southeast of Kandy, on the Badulu Oya river.
Badulla District is located in the mountainous region of Sri Lanka. Its population of 895,000 is composed of 48% men and 52% women, 72.6% of the population being rural. It is a multi-ethnic, multi-cultural and multi-religious region.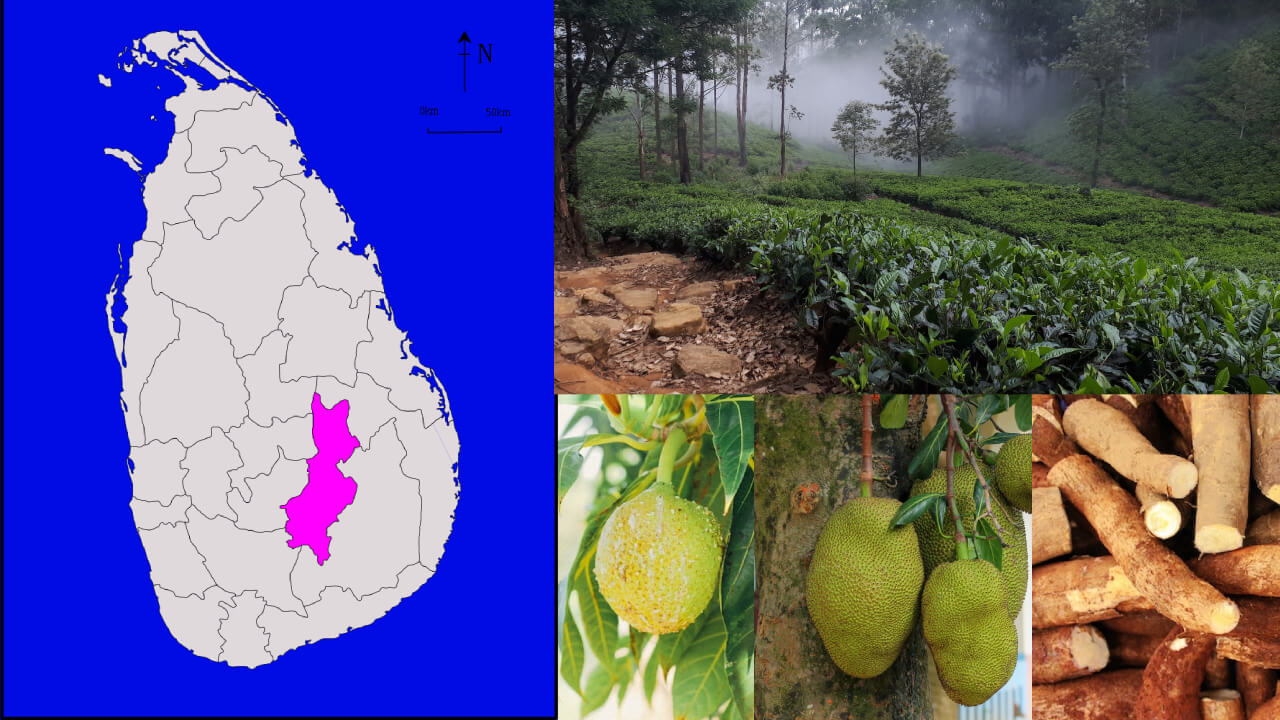 Although the landscapes of this region are particularly breathtaking, with famous waterfalls and ancient historical monuments, the life of the inhabitants is not idyllic for many.
According to Sri Lankan (NMPI) National Multidimensional Poverty Index, more than one-third (37%) of the Badulla population lives in poverty. It is the second poorest district of Sri Lanka, just after Nuwara-Eliya. The economy of the district is mostly dependent on tea, and other agricultural production. The women in the villages face many challenges, as few of them have fixed-income jobs, and their husbands are mostly low-income farmers. Domestic violence is most prevalent and highest among women in the tea plantation sector than in the capital district, making them more vulnerable.Women in the tea plantation sector also face many more health risks than women in the capital district.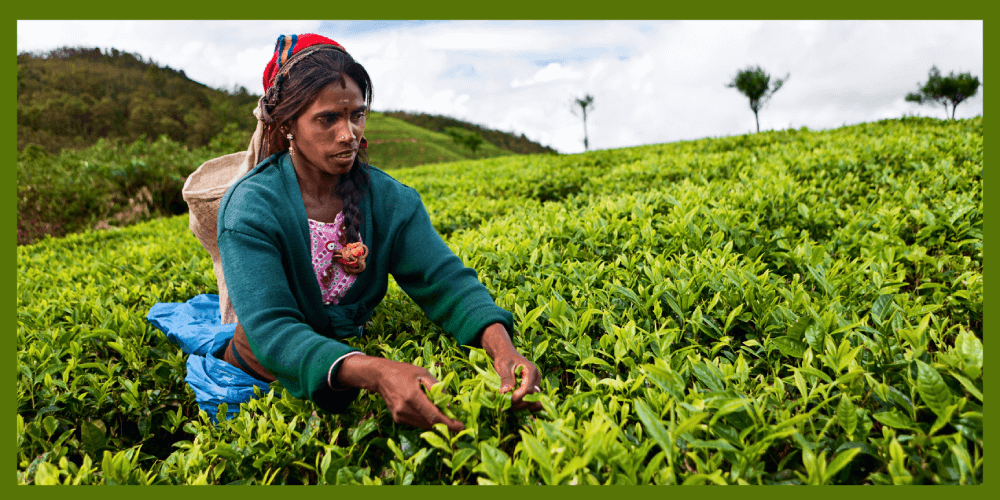 In addition to the region-specific difficulties mentioned above, women's overall labor force participation in Sri Lanka is low (only 36.6 percent); furthermore, having a child under the age of five at home reduces the likelihood of women joining the labor force by 7.4 percent compared to women without young children.
Renaissance Sri Lanka, in collaboration with its partner the Women's Development Center or WDC in Badulla (https://www.facebook.com/wdcbadulla/ ), is empowering about 100 women from the most vulnerable communities in the Badulla district, many of whom are single mothers with young children.
Why Dry Food Businesses are a great local Solution to empower Women
About 70 percent of the population in Badulla district is engaged in subsistence farming. During the period of heavy rains, the naturally abundant food in people's gardens is largely unused. It is this excess food production that will be used to run the dry food enterprises.
For example, every household would have at least a few jackfruit trees in its garden, but the family cannot consume all the fruits when they are ripe. In fact, it is estimated that on average a jackfruit tree bears 35 fruits of 20 kg each year!
Jackfruit is not the only produce that can be processed for selling. The following are also concerned:
Vegetables: Baby Jackfruit, Breadfruit, Cassava Manioc, Bitter Melon, Carrot, Long beans, Brinjal, Winged beans, Potatoes, Pumpkin, Cabbage, Banana flower, Leeks, Lady finger, Ash plantain.
Fruits: Mango, Papaya, Wood Apple, Pineapple.
Others: Tamarind, Lime, Caryota.
Therefore, excess garden produce can be converted into products for sale in the urban markets of Sri Lanka.
To this end, theoretical and practical training and guidance will be given to 2 women groups of 10 women in each group, over a period of 3 months, starting in August 2022.
Two food drying machines powered by solar energy will be purchased. Each machine is shared by the women in a cooperative system.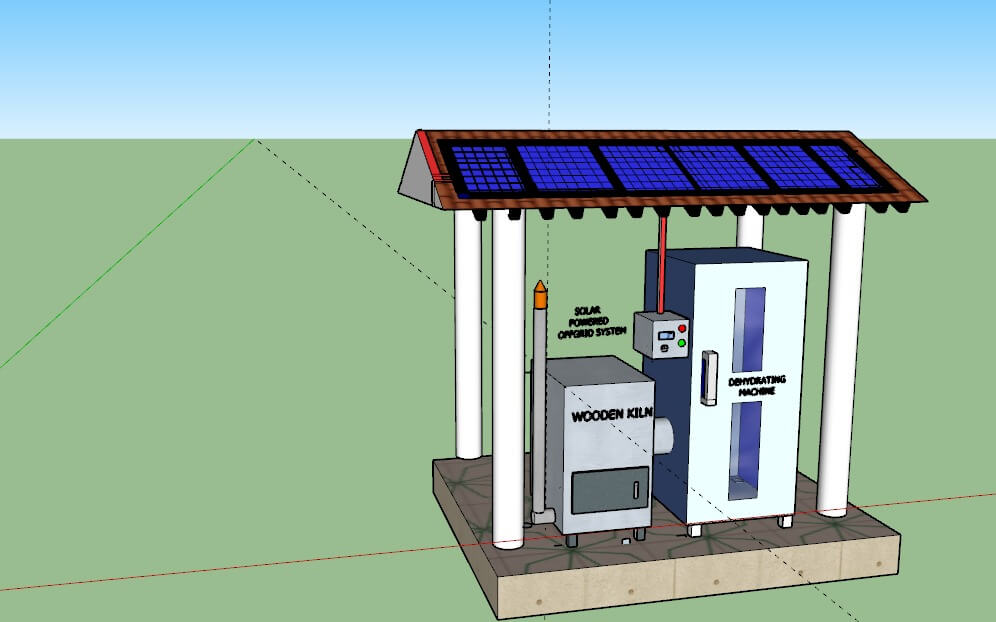 The selling of the dried and packaged food is done through a cooperative network managed by our partner WDC, connected to the local and Sri Lankan market.
The training will allow these women to master all the steps required in the business they operate:
Step 1: Collect excess garden produce and excess public land produce.
Step 2: Transport the produce to the drying machine of the cooperative.
Step 3: Retrieve the dehydrated produce.
Step 4: Package the produce.
Step 5: Sell the produce through the cooperative.
Renaissance Sri Lanka is financing this project with a total of 1850 € (approx. 640 000 LKR).
The rest of the financing of 1 260 000 LKR is provided by WDC and the women who come to be trained.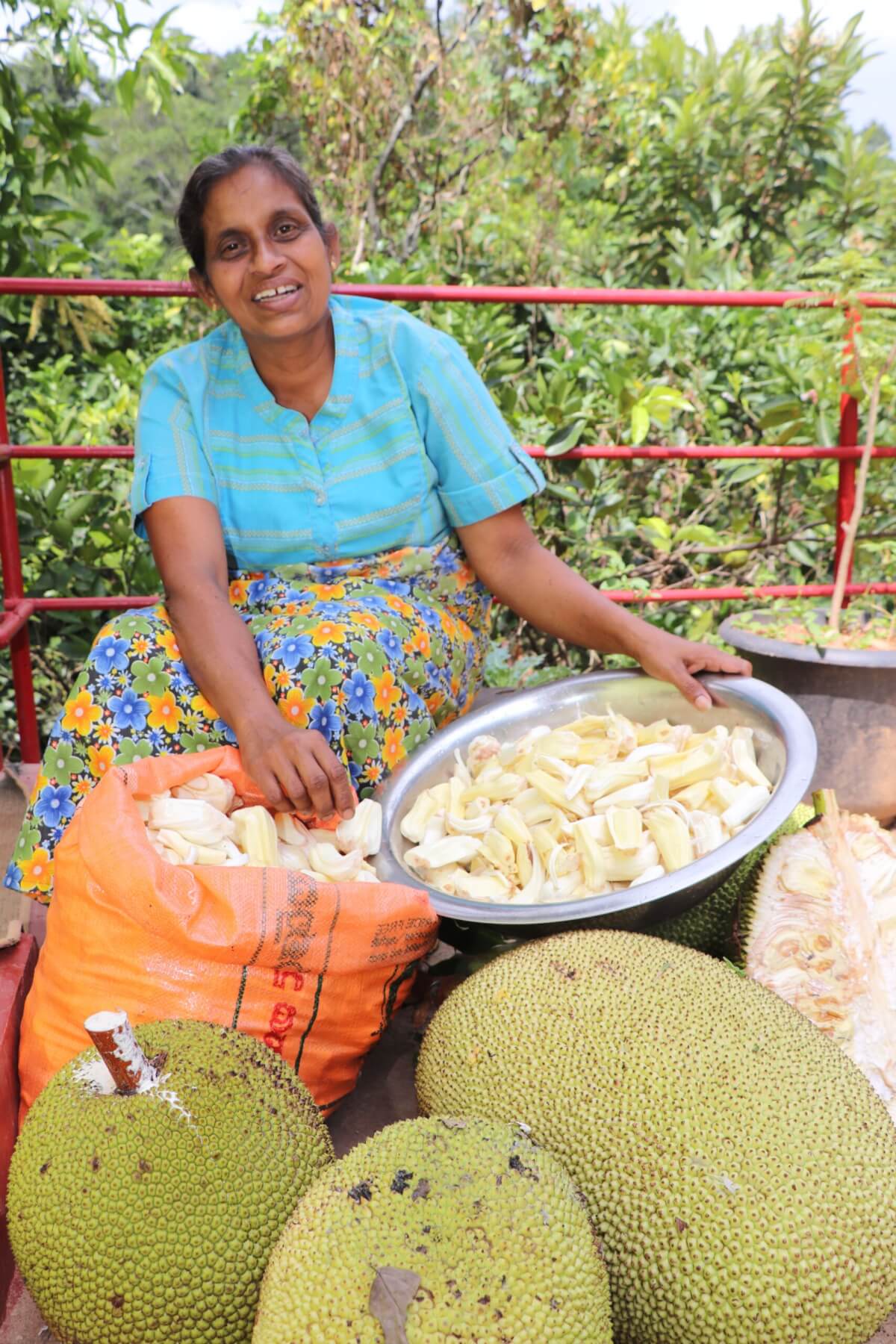 How Women Solidarity will bring more Fruits to our Project
The 20 women we will empower, with renewed and well-deserved dignity, will serve other women who need a better life.
The hitherto subservient women will create a cooperative society with a community bank, and with these powerful tools in their hands, they will provide reasonable loans and training programs to other women who will be able to start their own dry food businesses and in turn contribute to the community in the same way.
The strength of the women's solidarity makes our project sustainable for many years. We expect the empowerment of 50 women in the first year and 100 in two years!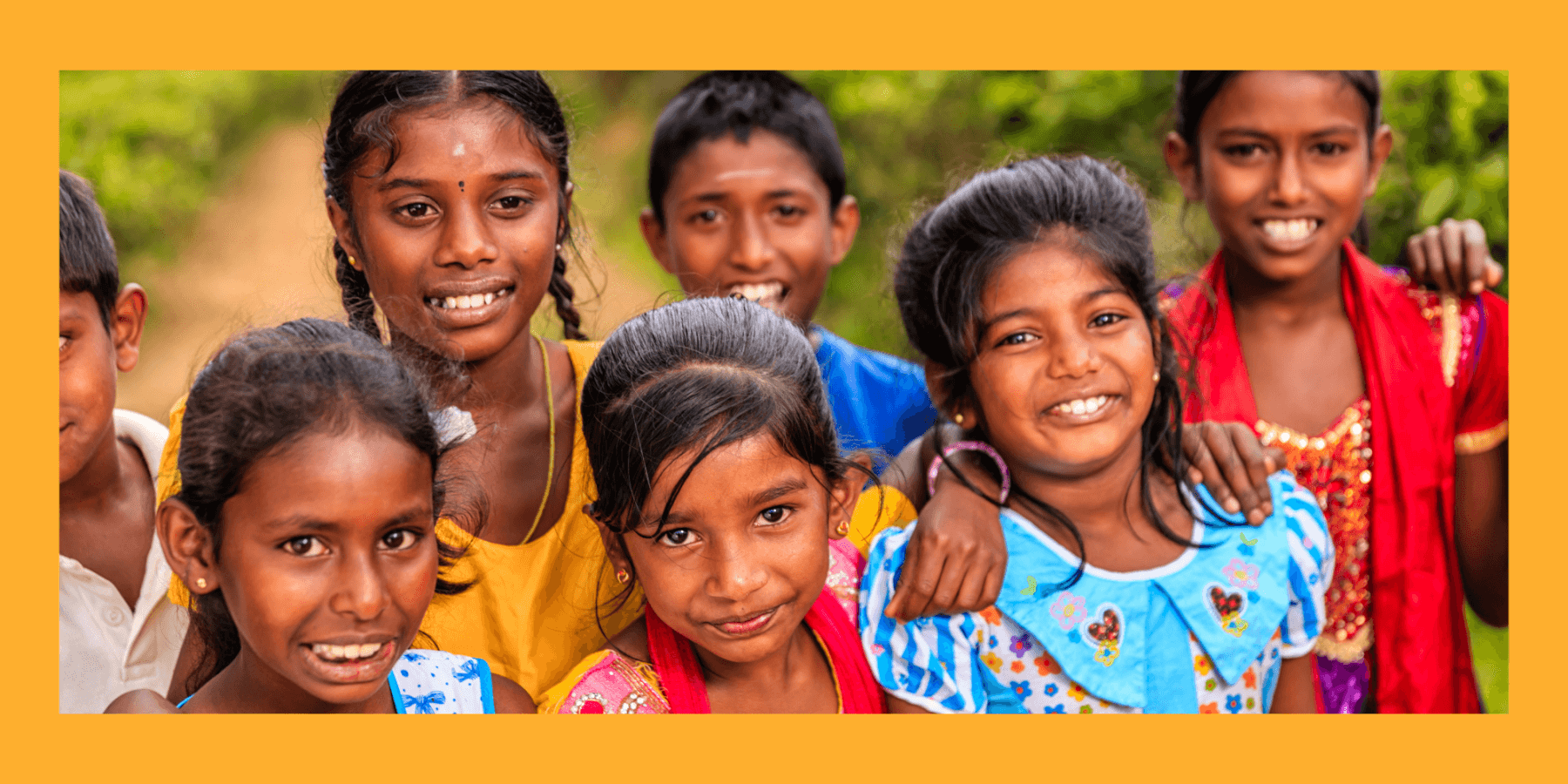 How we improve Sri Lanka's Food Security and Food Sovereignty
Our project exploits the wastage of local abundant food items seasonally to empower women economically. But this is not the sole advantage of this project.
In the face of the current economic crisis, Sri Lanka is not able to provide its people with the food they need as the country is far from being self-sufficient in staple foods and much of it is imported. On the other hand, our project harnesses locally produced food and distributes it to the rest of the country. There is no dependency on imported inputs, such as chemical fertilizers, since the food is produced organically from people's gardens and public lands.
Our project is therefore answering the need of Sri Lanka to increase its agricultural productivity for its local market, and produce healthy foods: in other words, this project plays in favor of food security and food sovereignty in Sri Lanka.
Apart from these benefits, this project also addresses the following areas:
Eradication of hunger and poverty
Promotion of gender equality
Ensuring environmental sustainability
Improving maternal health
Developing cooperation for development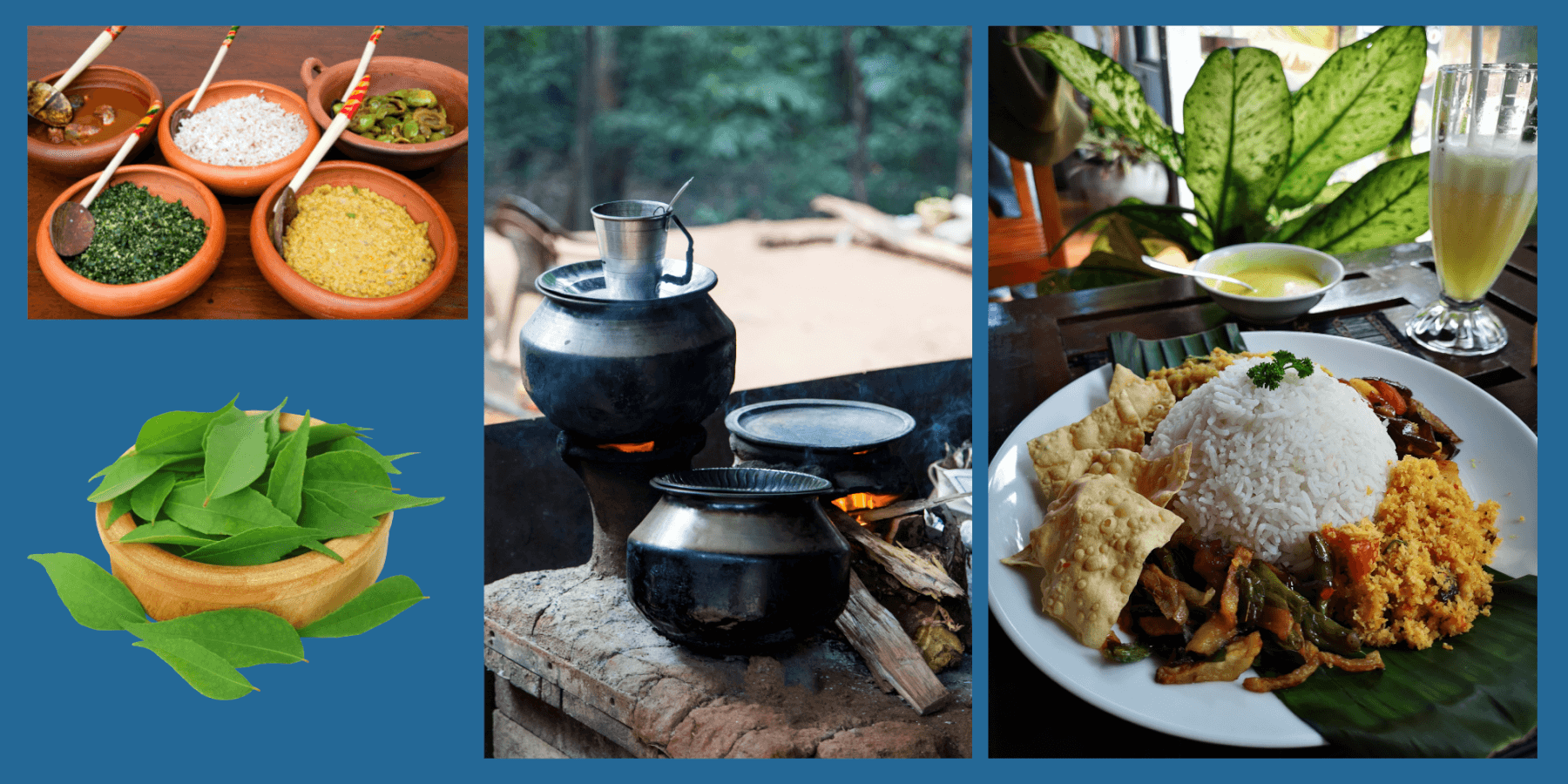 What important Steps were taken in the Project Today
As of August 2022, the women to be trained have been identified, and the drying machines are being purchased. The training of the first team of women will start soon.
We regularly inform the progress of our projects in our newsletter and on our social media channels. So, stay tuned for regular updates on this one. Follow us on Facebook and LinkedIn.
We are also training 120 women to agroecological farming, read more about this project in progress here.
We are actively fundraising to build community ecosystems in the villages of Sri Lanka, which is about uplifting entire villages economically, socially and environmentally. Want to know more? Click here.
Want to contribute to our stunning projects? Click here to make the greatest gift to secure a bright future for Sri Lanka!
References
Sri Lankan Department of Census and Statistics. "Multidimensional Poverty in Sri Lanka". Accessed August 2022. https://ophi.org.uk/wp-content/uploads/MPI_in_Sri_Lanka_briefing_2021.pdf
Munas M Muzrif, Dinusha Perera, Kumudu Wijewardena, Berit Schei, Katarina Swahnberg. "Domestic violence: a cross-sectional study among pregnant women in different regions of Sri Lanka". National Library of Medicine. Accessed August 2022. https://pubmed.ncbi.nlm.nih.gov/29463585/
City Population. "BADULLA District in Sri Lanka". Accessed August 2022. https://www.citypopulation.de/en/srilanka/prov/admin/uva/81__badulla/
Britannica. "Badulla Sri Lanka". Accessed August 2022. https://www.britannica.com/place/Badulla
Wikipedia. "Badulla District". Accessed August 2022.https://en.wikipedia.org/wiki/Badulla_District
Al Jazeera. "Photos: Soup kitchens in crisis-hit Sri Lanka feeding the poor". Accessed August 2022. https://www.aljazeera.com/gallery/2022/7/31/photos-soup-kitchens-in-crisis-hit-sri-lanka-feeding-the-poor