Our Missions
Building 1000-Member self-sustaining Communities
In the Mannar district, we implement economic, social and environmental projects to address the most pressing issues facing village communities and to prepare them for the challenges of the future.
From the ground up, we are collaborating with the village members to establish a governing body and a community fund that are used to finance and administer the projects. Collectives and cooperatives form the backbone of each such community ecosystem.
We plan to replicate this model across the country for a national impact to secure a future for Sri Lanka.
This project is in the fundraising stage and awaits your active support to be implemented.
We empower entire villages actively to offer a bright future to Sri Lanka
The most powerful non-profit initiative today to save Sri lanka
The community ecosystems we are building at the village level in Sri Lanka offer an effective and sustainable solution to the severe socio-economic crisis that rocks the country since early 2022.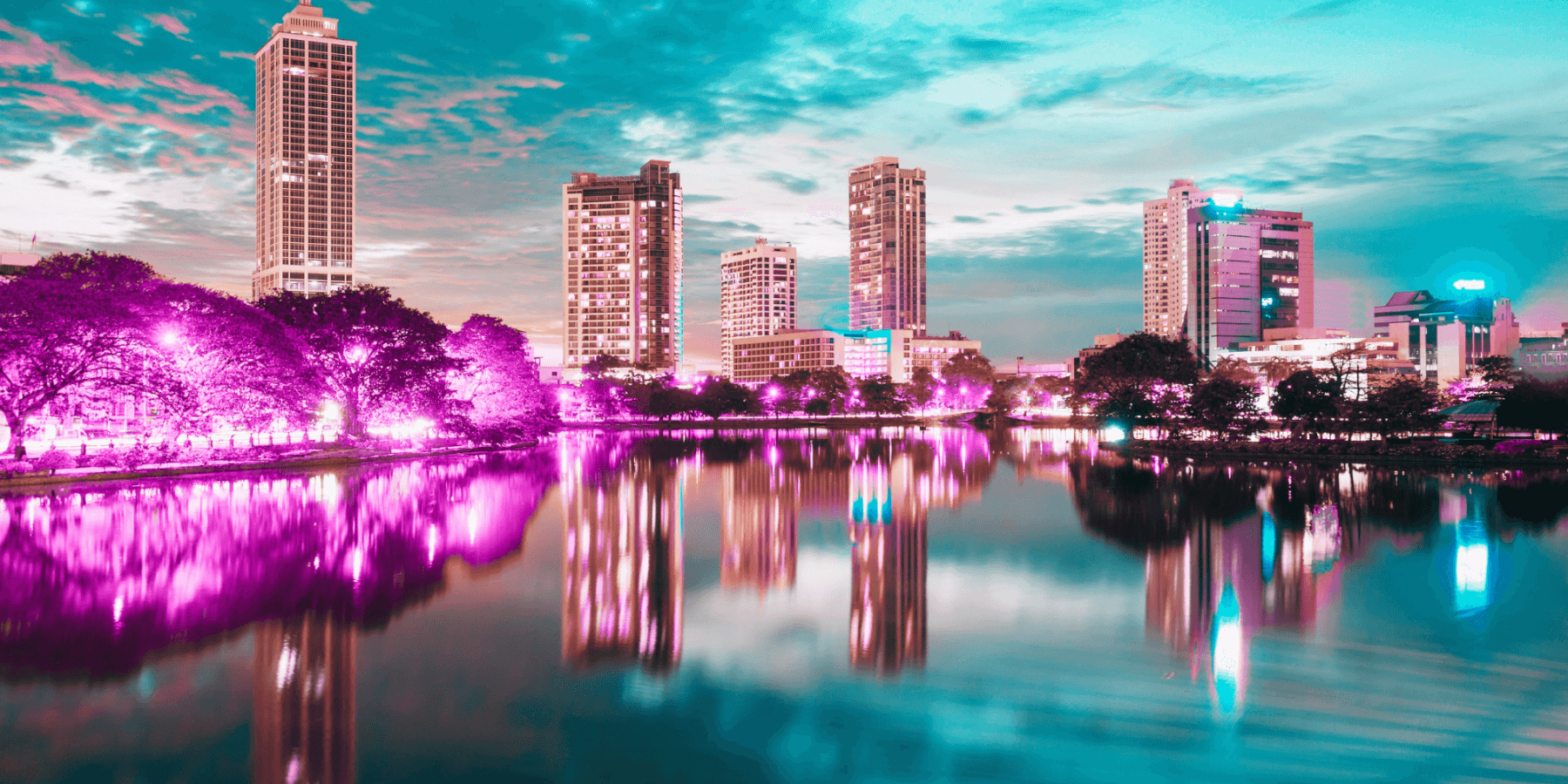 Sri Lanka's heavy reliance on imported products for even the most basic needs, including its agricultural production, has shown that it is vital for Sri Lanka to become more self-sufficient and rely on locally adapted engineering and science that harnesses Sri Lanka's natural resources, for its survival.
The demonstrations in the spring and summer of 2022 have shown, first, that Sri Lankans are capable of being united without boundaries of community, religion, or class, and second, that they are eager to collectively participate in the reconstruction of Sri Lanka.
We invite all Sri Lankans to join us in a vast national movement to implement an alternative and collective solution to rebuild Sri Lanka. And it starts in Mannar District.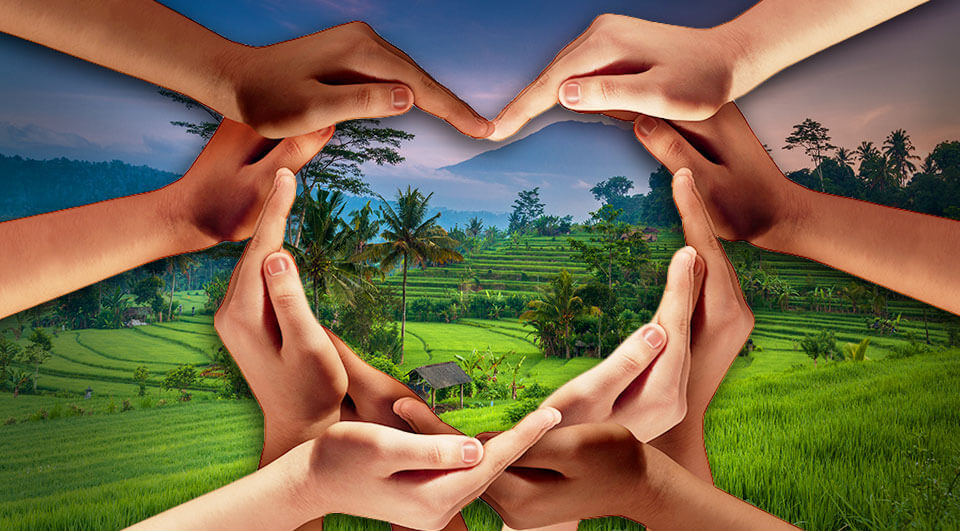 Why building community ecosystems is a great solution for Sri Lanka
We implement appropriate and prioritized projects to strengthen the three economic, social and environmental pillars of a village ecosystem.
In contrast to values of competition, individualism, and consumerism, community ecosystems are an alternative social model that places a premium on group cooperation and sobriety.
At the heart of this model are the collective projects, investments, and production by the rural community for itself, favoring the circulation of money from the village within the village, promoting a thriving environment, and creating culturally advanced people.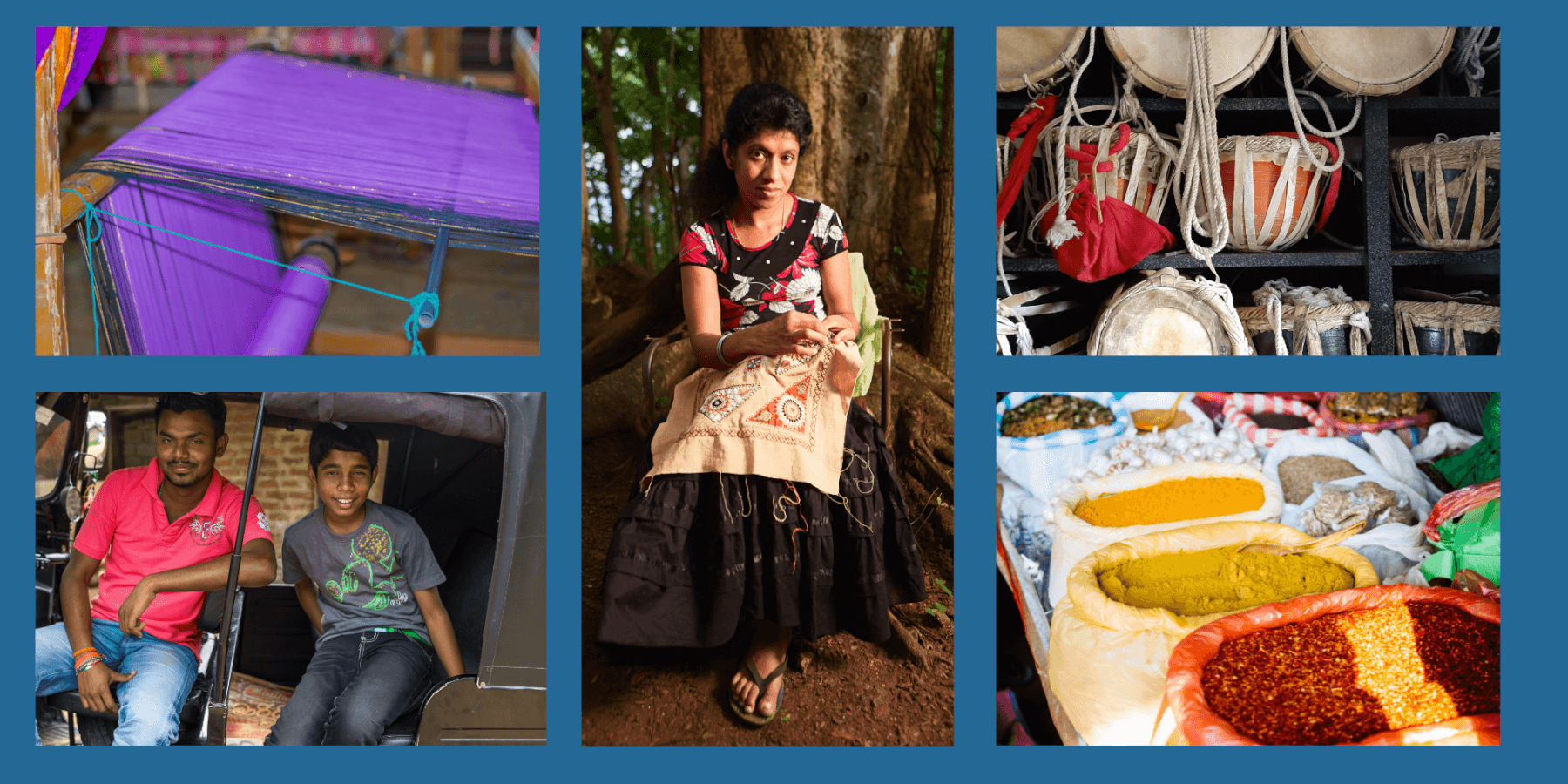 The many benefits of community ecosystems serve the interests of all
This model requires fewer imported goods and makes use of local resources and science. Therefore, it is a model that can develop despite a country's weak economy.
Thanks to the leverage offered by the community fund, cooperatives, and community banks, the investments do not rely on foreign debt contracting.
The community becomes increasingly self-sufficient in essential areas of life, including food, goods, services, and social and cultural activities.
Farmers are converted to organic farming through agro-ecological practices, so that agricultural productivity is higher, environmental damage becomes almost zero, and food sovereignty and security are enhanced.
Numerous social and environmental issues are solved through people collectives via projects and education of the community.
Once we have laid the foundation for a village community ecosystem, community members take over and continue the development efforts.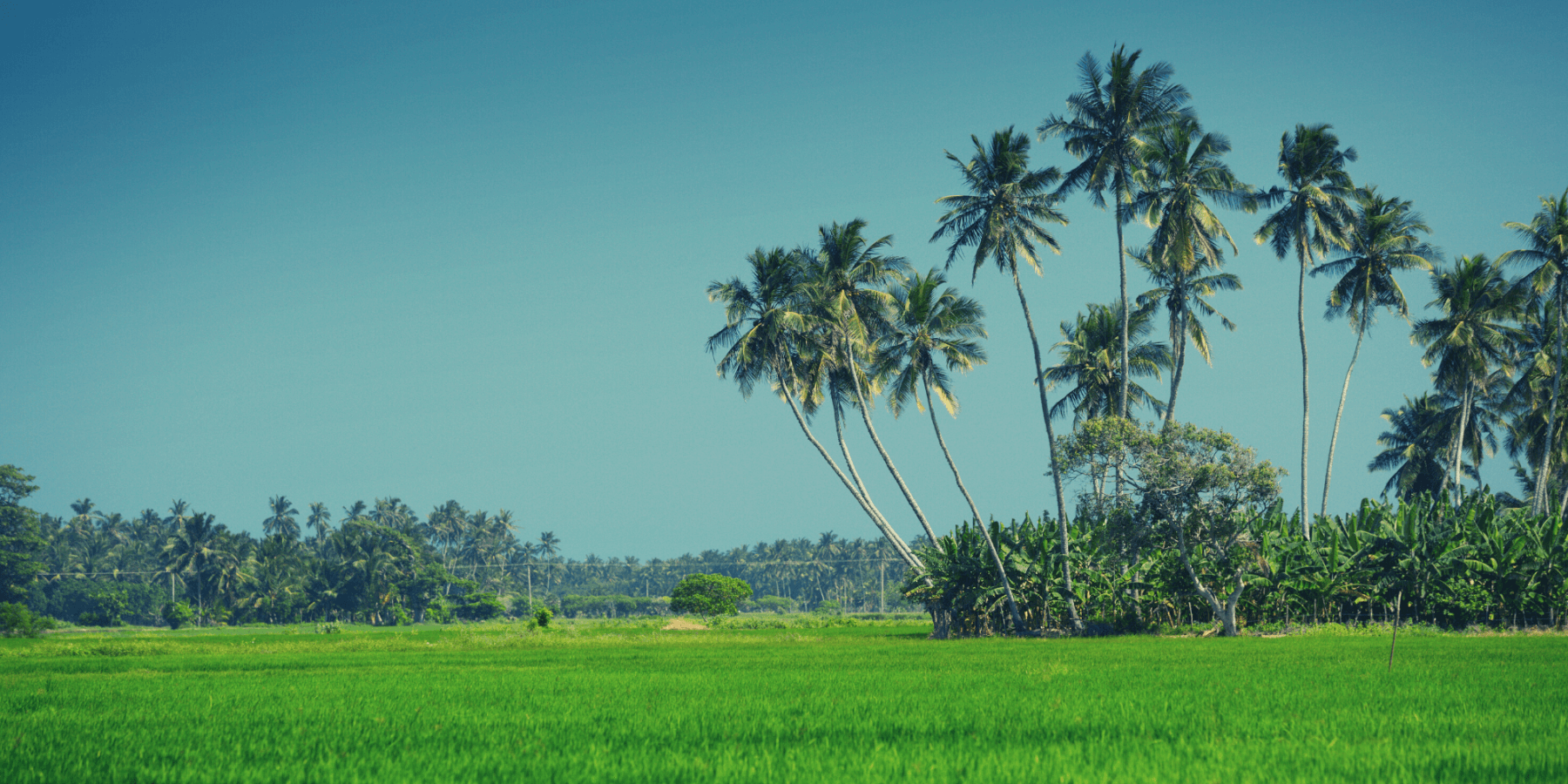 Why Mannar district is ideal to start our first community ecosystems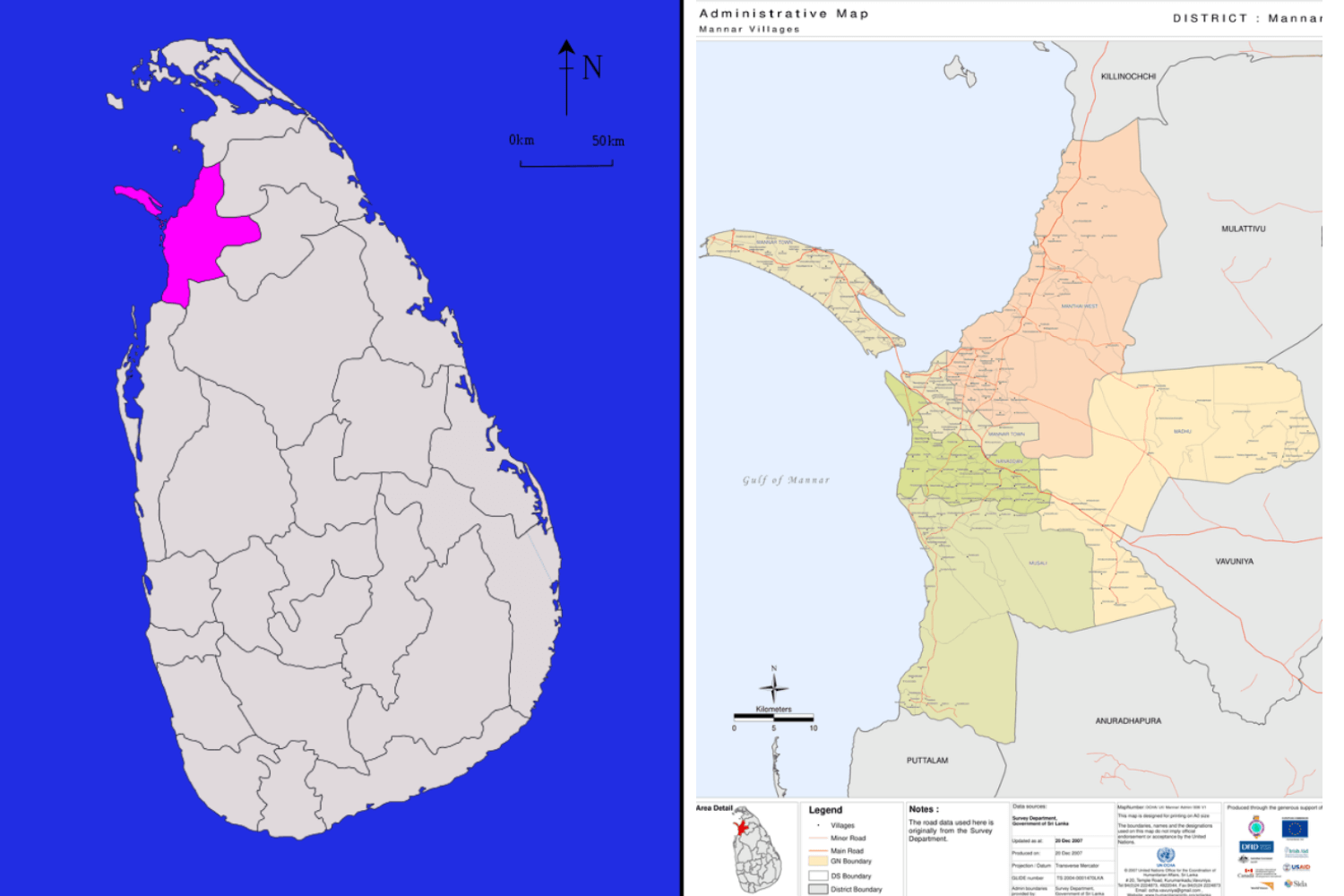 Mannar district is part of the Northern Province of Sri Lanka. Mannar district consists of two parts: one is the Island and the other one is the mainland. The capital of the district is situated on the island. This island is in the Gulf of Mannar. The total land area is 2,002 km2 with 1,220 km2 of forest cover. According to the 2020 census, Mannar district is composed of 163, 096 individuals with about 48% male and 52% female. 75% of the population lives in rural areas. Mannar District is a multi-ethnic, multi-cultural and multi-religious region with a large majority of Christians (58%), followed by Hindus (24.1%), Muslims (14.5%) and Buddhists (1.6%). The population is composed of Tamils (81.1%), Sri Lankan Moors (16.5%) and Sinhalese (2%).
According to Sri Lanka's National Multidimensional Poverty Index (NMPI), nearly 30% of the population of Mannar lives in poverty. It is the fifth poorest district in Sri Lanka, second only to Rathnapura. Agriculture and fishing dominate the economy of the Northern Province in which Mannar is located. Remittances from the Tamil diaspora are important to the economy of Mannar District, where an estimated 40% of households rely on remittances from family members living abroad for their livelihood.
COVID-19 has exacerbated existing disparities and impediments to livelihoods. While tourism is a thriving sector, it has been hit hard by the pandemic. Households that rely on the tourist industry as a source of revenue have done little to diversify or adjust and are expecting the return of tourists.
Debt levels are high. This is mostly due to the fact that banks and microfinance businesses made many loans to the self-employed at elevated interest rates in the post-war period, and unethical lenders forced poor people to take on unbearable amounts of debt.
From our experience in Sri Lanka, we know that people in the Mannar district demonstrate stronger collective thinking and initiatives than in other parts of Sri Lanka. Because of this remarkable local virtue, we decided that this was a particularly good area to launch our first community ecosystems before moving on to other parts of the country.
How we secure the sustainable Development of the Mannar district
For any sustainable society, a strong agricultural production is necessary. Inspired by indigenous farming techniques, we train farmers in the village community in agroecological practice. To learn about what agroecology is in Sri Lanka and the benefits, please read the article we published on the subject.
We are working with two main partners to realize the dissemination of agroecology in Sri Lanka: Movement for Land and Agricultural Reform or MONLAR ( https://monlar.lk/) and Greenfem Ecological Farming Training Center (https://m.facebook.com/GreenfemEFTC?_rdr).
The agro-ecological zone in which the village community is located determines the type of farming techniques and crops that we train the farmers in, as described in the map above from the Sri Lankan Department of Agriculture.
The first Steps that pave the Way to Success when we start a Community Ecosystem
The community board is built as well as the community collectives with village volunteers. The Community Fund being the source of financing to start the community ecosystem projects and activities, it is first endowed by Renaissance Sri Lanka, our partners, local non-profits and collectives and any additional benefactor.
How we build the solid Foundations of each Community Ecosystem
We are currently conducting a thorough assessment of the area and in the pre-selected villages and we are working out the precise details of the implementation plan. For each village, the project is being implemented in two phases:
Phase 1: Build the basic community center with a community council and a community fund; in co-construction with community members at the very beginning, execute all relevant projects to build the foundation of the community ecosystem.
Phase 2: Entrust the maintenance of the community ecosystem to the community.
Renaissance Sri Lanka is the overall coordinator of each community ecosystem built, working with its many partners, community members and existing community initiatives and organizations.
We have estimated that $25,000 is needed each year to build the foundation of a community ecosystem, over a period of two to three years, with expenses and time frames varying by village. Once the initial funding is done to build the foundation of the community ecosystem, no further funding is needed as the village community self-funds through collective financial participation in the community fund.
The projects below are those that will be implemented in Phase 1 of the Community Ecosystem Foundation construction, addressing the most pressing issues facing the village.
Main Economic Projects conducted to build a Community Ecosystem
Train and support hundreds of village farmers in the practice of agroecology.
Create and develop dozens of small and medium enterprises (SMEs) to produce goods and services that can be locally produced to replace imported goods and services (example: clothing, food, soap, toothpaste, etc).
The community members create community banks and dedicated collectives that will train new farmers in agroecology and help individuals launch new SMEs.
Market exchanges within the zone are set up, then Sri Lanka through our network, those of our partners, and the future network of community ecosystems in Sri Lanka.
Main Environmental Projects conducted to build a Community Ecosystem
Although classified as an economic project, the dissemination of the practice of agroecology is itself an environmental healing project.
Much can be accomplished through the creation of collectives that may have direct environmental healing activities (environmental cleanup, reforestation, awareness raising).
A community garden is created to train farmers in agro-ecology, but also to share the products of the garden with community members who are experiencing the greatest economic difficulties.
Main Social Projects conducted to build a Community Ecosystem
Create a cultural center, to organize debates, film and documentary screenings, a forum theater where plays are produced and performed by community members, conferences, to improve understanding of local and international politics, social issues such as gender issues, environmental issues and economics. It also improves access to fun and joyful events.
Create a community library to improve access to education and knowledge.
Teach filmmaking and organize screenings of locally produced films in cultural centers.
Create and partner with existing social collectives to empower community members to take action and solve problems themselves.
Create a cooperative store for the sale of all products from local farmers and SMEs.
Create a donation space where community members can give away what they don't need and freely take what they need from what is available.
Create a community school for children where they will receive non-academic knowledge, learn English, and get tutoring.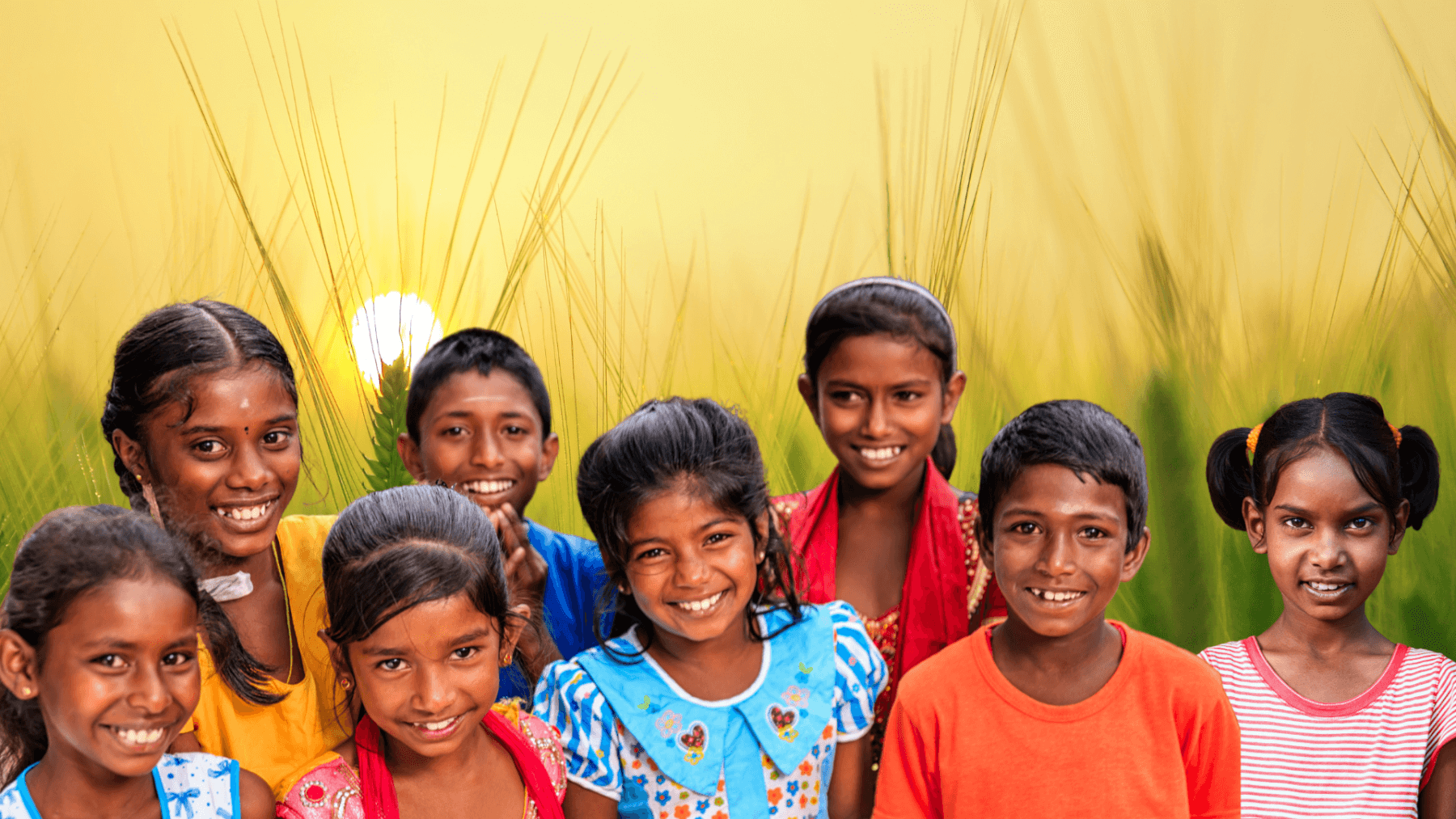 A new promising Era for Sri Lanka backed by the powerful Pillar of Cooperation
This is just the beginning!
A network of community ecosystems is slowly built, creating new avenues for ideas, the flow of goods, but also for cooperation and development in Sri Lanka. Indeed, communities will help new villages start their community ecosystems by providing expertise and financial support.
With Community Ecosystems, we develop Sri Lanka at the village level for a huge and maximum impact at the national level. Our projects not only address the current socio-economic crisis, but also prepare Sri Lanka for the greatest challenges of the future, where the survival of humanity is clearly at stake. A new social model is being put in place for the benefit of all Sri Lankans, and this is only possible with your support, be it financial or by bringing us new potential supporters!
Do you wish to contribute right now to our amazing project? Click here to donate.
References
Department of Census and Statistics of Sri Lanka. Multidimensional Poverty in Sri Lanka. Accessed August 2022. http://www.statistics.gov.lk/Poverty/StaticalInformation/MultidimensionalPovertyinSriLanka-2019
Reliefweb. Sri Lanka: District: Mannar – Administrative Map – Mannar Villages. Accessed August 2022. https://reliefweb.int/map/sri-lanka/sri-lanka-district-mannar-administrative-map-mannar-villages
Reliefweb. Multi-dimensional crisis situation reportno 2 5 August 2022. Accessed August 2022. https://reliefweb.int/report/sri-lanka/sri-lanka-multi-dimensional-crisis-situation-report-no-2-5-august-2022
Urban Development Authority Sri Lanka. Mannar Development Plan. Accessed August 2022. https://www.uda.gov.lk/attachments/devplan_detailed/for_public_comments/FINAL_MANNAR_%20Volume%20I%20&%20II.pdf
Australian Government. Department of Foreign Affairs and Trade. Accessed August 2022. https://www.dfat.gov.au/sites/default/files/country-information-report-sri-lanka.pdf
Department of Census and Statistics of Sri Lanka. MAP 4203 A: GN DIVISIONS OF MANNAR TOWN DS DIVISION, MANNAR DISTRICT. Accessed August 2022. http://www.statistics.gov.lk/ref/Riskmaps/Mannar
Department of Census and Statistics of Sri Lanka. District of Mannar. Accessed August 2022. http://www.statistics.gov.lk/pophousat/cph2011/pages/activities/Reports/District/Mannar.pdf
National STD/AIDS Control Programme, Sri Lanka, Ministry of Health. Mannar District Information on HIV & STIs. Accessed August 2022. http://www.aidscontrol.gov.lk/index.php?option=com_content&view=article&id=39:mannar-district-information-on-hiv-stis&catid=13&Itemid=147&lang=en
STATE OF SRI LANKAN CITIES PROJECT – DATABASE. Sri Lankan Northern Province. Accessed August 2022. https://soslc.lk/en/provinces/northern-province
ROADMAP FOR CONVERTING SRI LANKA TO ORGANIC FARMING ROADMAP, HECTOR KOBBEKADUWA AGRARIAN RESEARCH AND TRAINING INSTITUDE, 2021