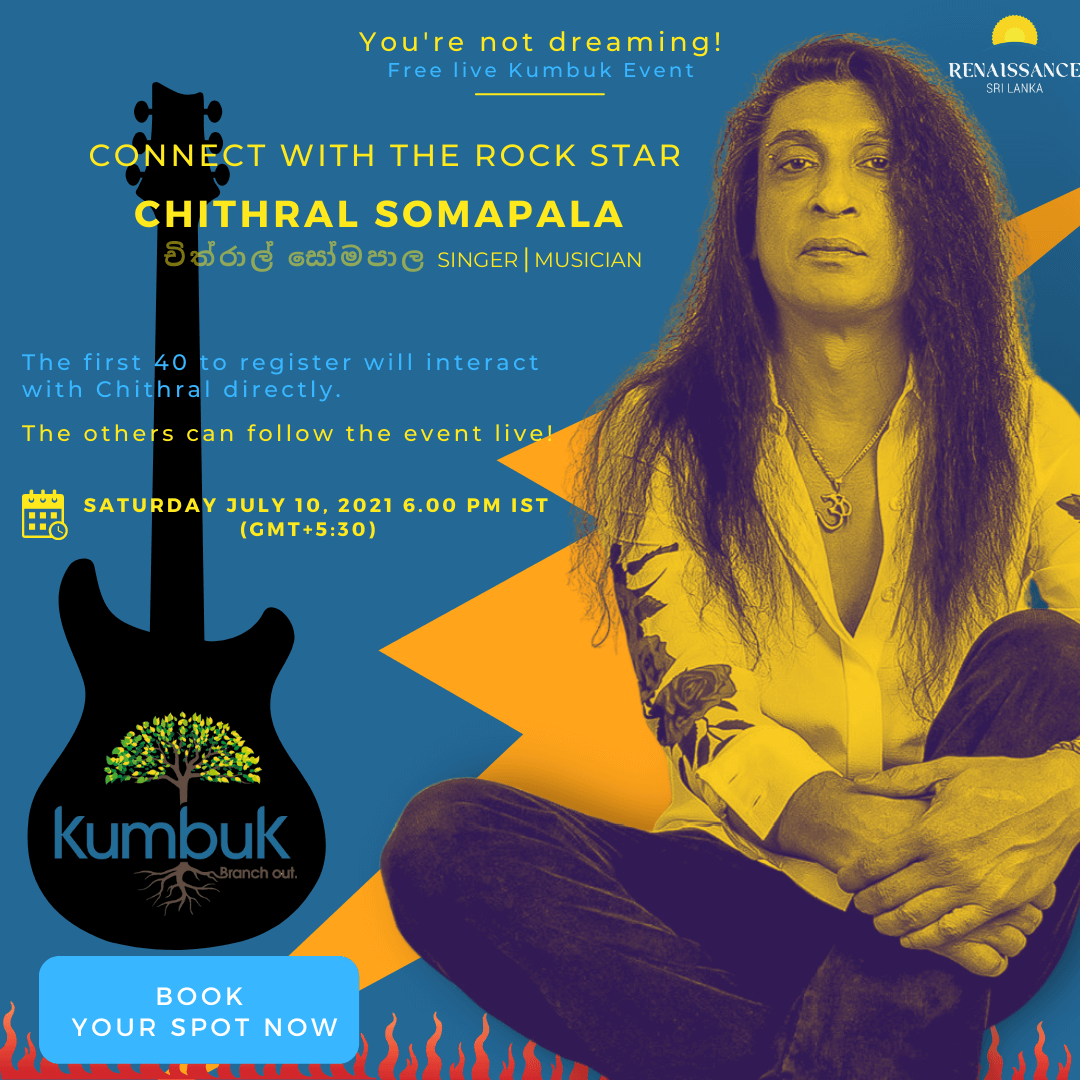 Discover Sri Lanka
Step into the World of Chitral Somapala! Free online cultural Event
Renaissance Sri Lanka organizes an exceptional cultural event with Chitral Somapala, the famous rock star.
Step into the World of Chitral Somapala!
Saturday 10th July at 6:00 PM IST (GMT+5:30)
The others can follow the event live
here
!
මුලින්ම රෙජිස්ට වෙන 40 දෙනාට චිත්රාල් සමඟ කෙලින්ම සම්බන්ධ විය හැක. පහත සඳහන් ලින්ක් එක ක්ලික් කර රෙජිස්ට වෙන්න 
https://bit.ly/2SWZmZT
ඉන්පසු ZOOM ලින්ක් එක email එකට ලැබේ .
Read more
Numerous networking events are organized weekly on different time slots to accommodate the connection of Sri Lanka with countries around the world.
To access to future events, donate.