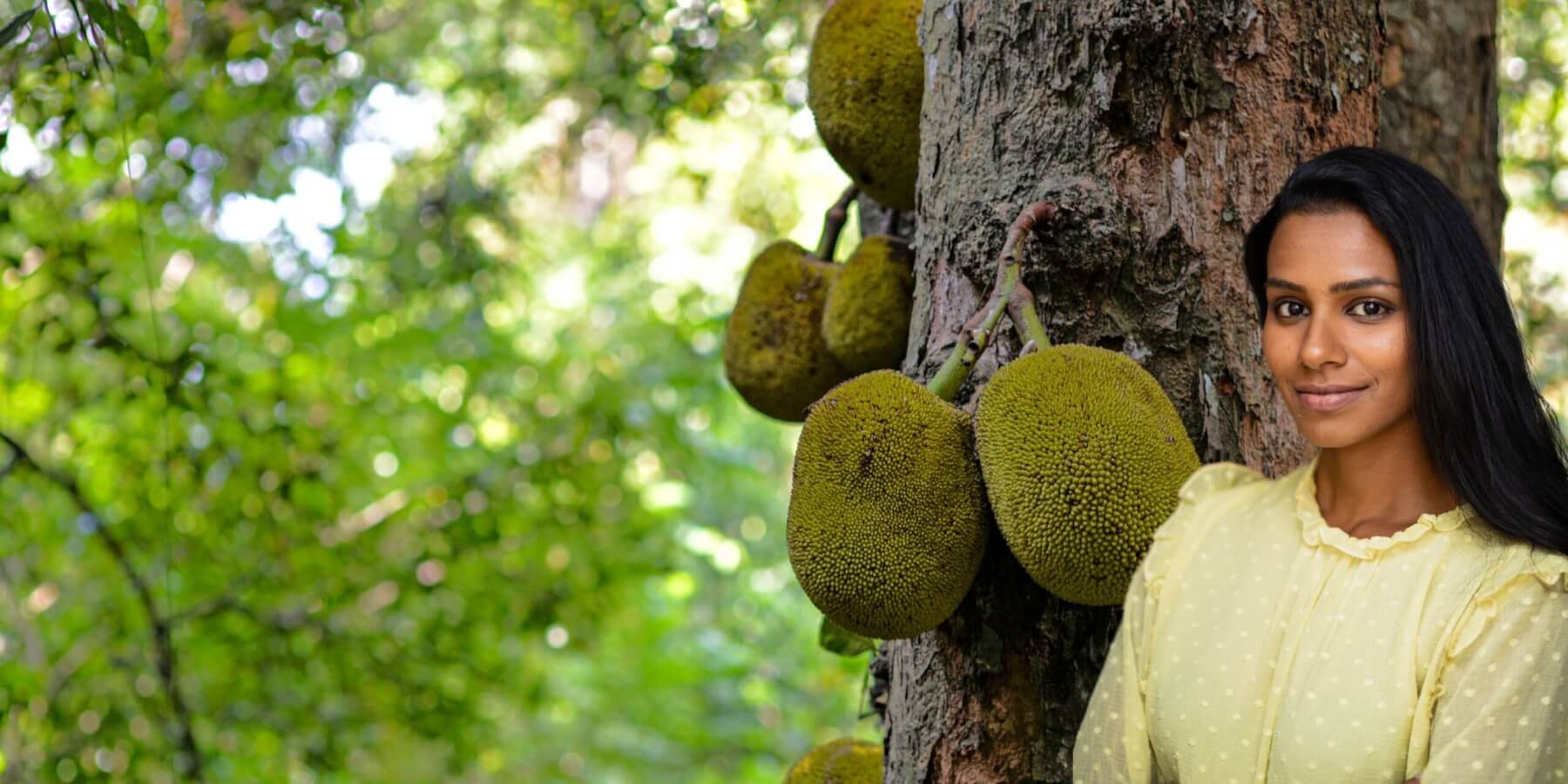 Renaissance Sri Lanka empowers 350 women from Badulla district
Renaissance Sri Lanka and its partner, Women's Development Center (WDC) of Badulla, Sri Lanka, are conducting a major project that will empower 50 women directly and 350 women over five years indirectly, in one of Sri Lanka's poorest districts, Badulla.
Women are trained to run cooperative dry food businesses, not only bettering their lives, but also contributing to food security and food sovereignty in Sri Lanka.
We are working in Badulla district, one of the poorest districts of Sri Lanka
Badulla District is an administrative district of Uva Province in Sri Lanka, with an area of ​​2,861 km2. Its capital is Badulla, located southeast of Kandy, on the Badulu Oya river.
According to the Sri Lanka National Multidimensional Poverty Index (NMPI), more than one third of Badulla's population lives in poverty. It is the second poorest district from Sri Lanka, just after Nuwara-Eliya.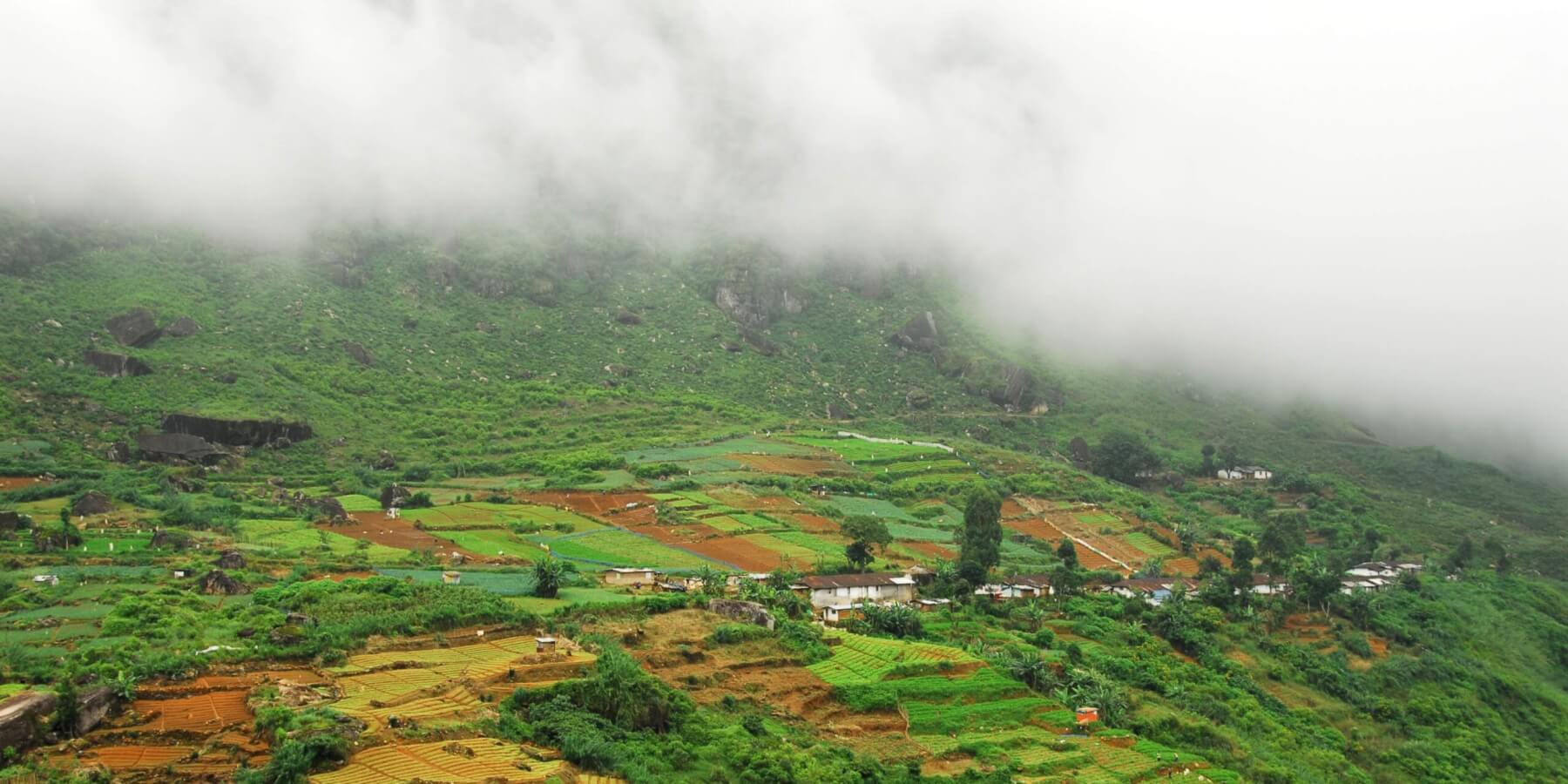 Our project empowers the most vulnerable women through a sustainable approach
The project aims to improve the incomes of the poorest families in the district of Badulla. Income will be improved through conservation of food and the sale of local agricultural products. Training will be provided on building cooperatives, allowing families to draw a regular income throughout the year with the sale of their local products.
Emphasis will be placed on supporting and building the capacities of women in the Badulla district. They will be the main target population of this project. By improving the production and sales capacities of these women and their economic roles and incomes, it will increase their decision-making powers in the private sector.
Finally, the project aims to maximize the use of seasonal products to reduce waste and provide income for families throughout the year, by optimizing the production and conservation of local products grown by families. Our project therefore responds to Sri Lanka's need to increase its agricultural productivity for its local market, and to produce healthy food.
Five villages benefit from our project
Fifty (50) women benefit from this project from five villages. These women are selected according to their income that must be less than 5 000 LKR / month, with the help of government officials (Grama Niladahari).
The five villages are Palawatta (20 women), Meegahakiula (10 women), Soranathota (10 women) and Hali-Ela (10 women).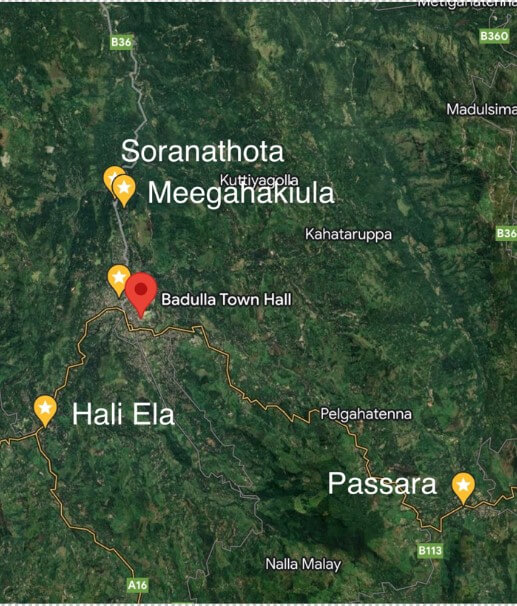 The project has started in January 2023 and will be over in December 2023.

The below tables explain the key activities of this project.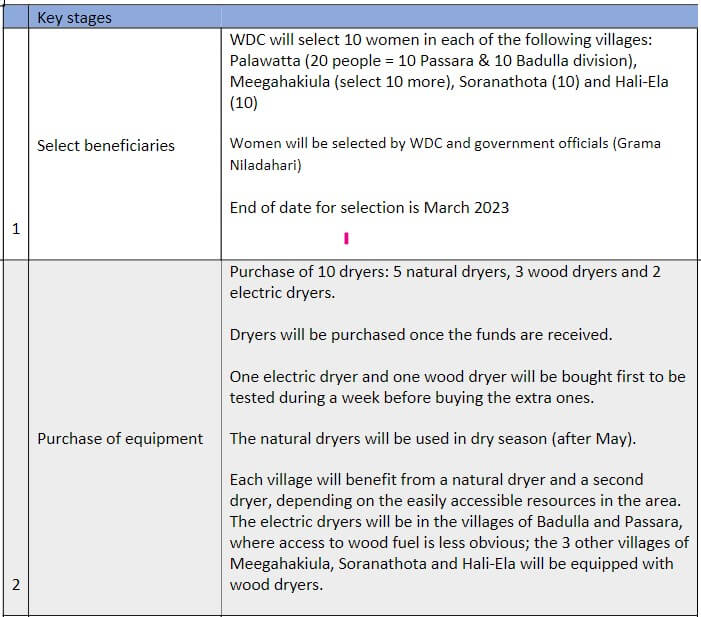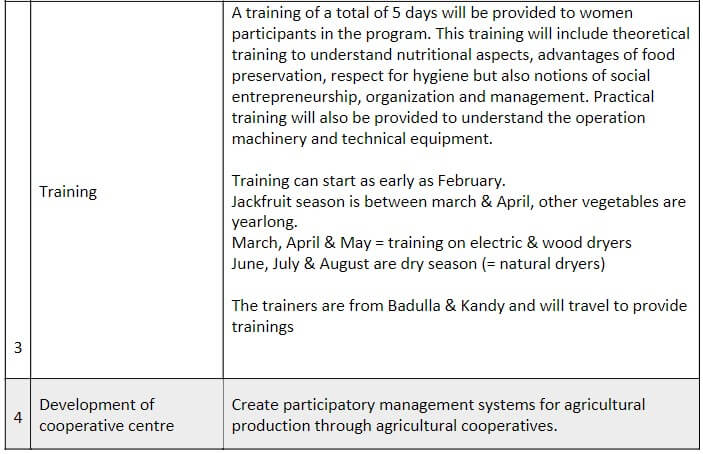 The table below shows success KPIs of the project.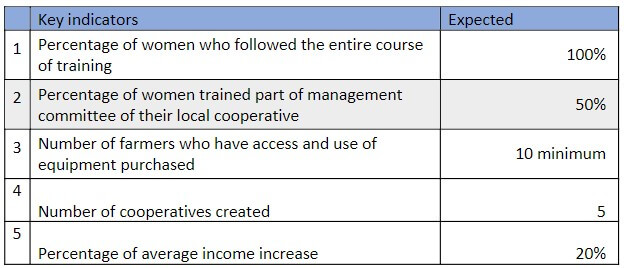 The table below shows the budget breakdown of the project.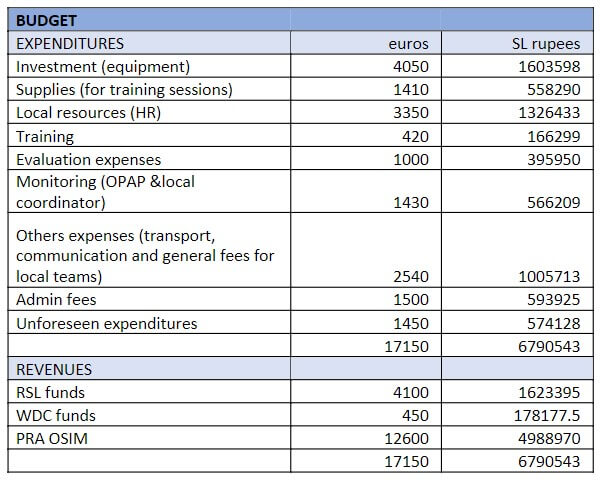 We will keep you updated on the progress of our project. Be certain to follow us.
Do donate so we can empower more women!
References
Sri Lankan Department of Census and Statistics. "Multidimensional Poverty in Sri Lanka". Accessed August 2022. https://ophi.org.uk/wp-content/uploads/MPI_in_Sri_Lanka_briefing_2021.pdf
Munas M Muzrif, Dinusha Perera, Kumudu Wijewardena, Berit Schei, Katarina Swahnberg. "Domestic violence: a cross-sectional study among pregnant women in different regions of Sri Lanka". National Library of Medicine. Accessed August 2022. https://pubmed.ncbi.nlm.nih.gov/29463585/
City Population. "BADULLA District in Sri Lanka". Accessed August 2022. https://www.citypopulation.de/en/srilanka/prov/admin/uva/81__badulla/
Britannica. "Badulla Sri Lanka". Accessed August 2022. https://www.britannica.com/place/Badulla
Wikipedia. "Badulla District". Accessed August 2022.https://en.wikipedia.org/wiki/Badulla_District
Al Jazeera. "Photos: Soup kitchens in crisis-hit Sri Lanka feeding the poor". Accessed August 2022. https://www.aljazeera.com/gallery/2022/7/31/photos-soup-kitchens-in-crisis-hit-sri-lanka-feeding-the-poor