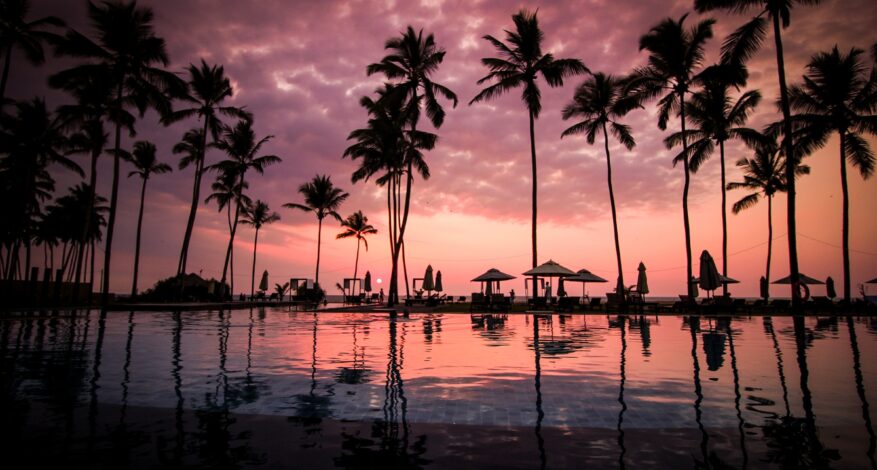 Discover Sri Lanka
Visit Sri Lanka, the Indian Ocean Island
It has been called by many names, but Democratic Socialist Republic of Sri Lanka is how we call it. Sri Lanka is 2.1 times bigger than Belgium, but 118 times smaller than Australia. An island that harbours most of Earth's wildlife and has preserved the footprint of the world's first man, Adam according to the Christians and Muslims, of lord Buddha according to the Buddhists and Hanuman or Shiva according to the Hindus. What do you know about this developing country that has touched our hearts with its natural beauty? A place where illiteracy is rare. Discover why you should visit Sri Lanka, the Indian Ocean Island.
Author: Elizabeth Somiari
Sri Lanka: an island in the middle of the Indian Ocean
It has been called many names by travelers around the world, but Democratic Socialist Republic of Sri Lanka is how we have called it since the 7th of September 1978. Although 2.1 times bigger than Belgium, it is also 118 times smaller than Australia. Sri Jayewardenepura Kotte is its Capital city. It is divided into 9 provinces and 25 districts. Sri Lanka is a republic and a unitary state governed by a semi-presidential system.
It is a small developing Island country with a solid history of international engagements, and a member of various international organizations like the Commonwealth of Nations and the United Nations. It is also a founding member of the South Asian Association for Regional Cooperation (SAARC), the G77, and the Non-Aligned Movement.
The young and diverse Sri Lankan population
It has about 20,359,439 citizens with the median age being 31 years old. About one fifth of the population is under 15 years old and nearly half of the population is under 30 years old. It has one of the highest literacy rates in Asia, which is about 95.7%. Buddhism is the dominant religion here, reaching about 70.2%, but you can also find Muslims, Hindus and Christians, which are mostly Roman Catholics.
Although you might be able to find someone to communicate with, if you speak English, do not expect everyone you meet on the streets to do the same. Sri Lanka has three major ethnic groups whose languages are considered as the country's national languages. There is the Sinhala community that makes up about 75% of the country's population. They speak Sinhalese as does 95% of the Sri Lankan population. Next is the Tamil community, who speak the Dravidian language of Tamil. The last most popular community in Sri Lanka are the Muslims. They also speak Tamil.
About 81.5% live in the rural areas and 18.5% live in the urban areas. Sri Lanka has a diverse culture that is very religious. When it comes to art, Sri Lanka loves to preserve the works of ancient artists, which are mostly Indian related, but this too is highly influenced by Buddhism.
The country of legendary mountains
When we think of an island, we most frequently think in beaches and palm trees, but Sri Lanka is a country with high lands too. It is made up of plains between 30 and 200 meters above sea level. It has 3 mountain areas. The knuckles Hills in the centre of the Island, the central hills in the south – central part of the Island and the Rakwana hills which is in the south of the Island. You can find the country's highest mountains in the central hills area. This is where its highest mountain, Pidurutalagala that reaches 2,524.13m is located, and the pilgrimage mountain called Adam's Peak or Sri Pada, which is believed to be home to Adam, after he was sent out of the garden of Eden according to the biblical record. Buddhists believe Buddha's footprint is at its top, Hindus believe the footprint is that of god Hanuman or Shiva. The plain in this area is fertile and suitable for agriculture, because of erosion that has helped accumulate good soil.
The natural resources of Sri Lanka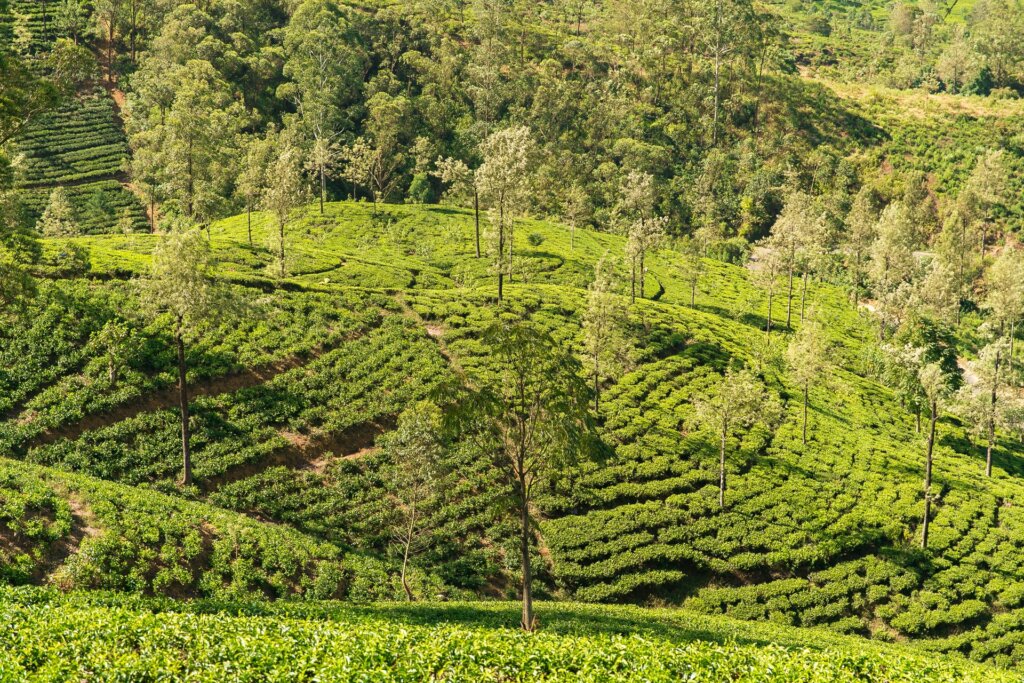 Sri Lanka's wet land is an extensive network of rivers and streams that drain a total of 103 distinct natural river basins. The longest rivers are Mahaweli Ganga (335 kilometres) and Aruvi Aru (170 kilometres). Sri Lanka has lost most of its permanent rivers during the colonial period, where deforestation for commercial purposes (coffee and tea plantation) deprived the streams and rivers of a steady supply of water, that was constantly substituted by the help of monsoons with washed away topsoil left unprotected, silting the rivers up, depositing sand banks and turning the clear waters into mud. Its main natural resources are limestone, graphite, mineral sands, precious stones, phosphates and clay.
A country shaped by monsoons
The climate is humid tropical. Temperatures range from 16 degrees in the coldest area, to 32 degrees in the hottest area. It gets coldest in January, and hottest in May preceding the summer monsoon. Rainfall is largely dependent on the monsoon and is spread over four seasons. The first rainy season is from mid-May to October, that helps to generate heavy rainfalls. From October to November, the inter-monsoon is crossed by occasional thunderstorms and sometimes tropical cyclones. The winter monsoon lasts from December to March, and a second inter-monsoon lasts from March to mid-May.
The mountain areas of the south-west are the most humid in the country. In Colombo, the relative humidity is above 70% throughout the year and can reach 90% in June. In Anuradhapura, it is 60% during the March inter-monsoon, but can rise up to 80% during the November and December rains.
The fantastic biodiversity of Sri Lanka
As one of the countries with the most biodiversity, Sri Lanka houses about 123 mammal species. 41 of them are critically endangered and 16, endemic. There are 183 reptile species. 60 are threatened and 113, endemic. It is also known for its culture and heritage – based resources. Although rice production is the most important economic activity for Sri Lanka's lower class, tea is its preeminent crop of the plantation sector that helps provide for the economy still, one major sector that has effectively sustained Sri Lanka is tourism. Home to eight UNESCO World Heritage Sites, it has 49 sites classified as unique attractions, 91 sites classified as rare attractions and 7 world heritage sites and 6 out of the 300 ancient monuments in the world. Some of these sites include the Horton Plains National Park, the Knuckles Conservation Forest, the Sinharaja Forest Reserve, the Dutch Fort in Galle, the Golden Temple of Dambulla, the Temple of Tooth in Kandy, and the Nallur Kandaswamy Temple in Jaffna.
Main Image © Recal Media
Bibliographical references:
Channa N. B. Bambaradeniya, ed. Fauna of Sri Lanka: Status of Taxonomy, Research and Conservation. Colombo, 2006
P. G. Cooray, An Introduction to the Geology of Sri Lanka (Ceylon), 2nd revised edition, National Museums of Sri Lanka, Colombo, 1984.
K.M. De Silva, A History of Sri Lanka, Penguin, New edition, 2005.
"Census of Population and Housing of Sri Lanka, 2012 – Table A47: Population living abroad temporary by country of usual residence, age and sex" Department of Census & Statistics, Sri Lanka. Archived.
Fernando, Sriyantha & Bandara, Jayatillake & Smith, Christine. (2015). Tourism in Sri Lanka. 10.13140/RG.2.1.4802.1200.