Business
Why should Start-ups and SMEs offshore their IT to Sri Lanka?
And how Kumbuk is the way to do it.
Reason 1: Save costs.
Reason 2: Find talent.
Reason 3: Scale effortlessly.
Save Costs: A Man Day costs a fraction of an equivalent Man Day in the USA, for a no less quality execution. Sri Lanka is considered as cost efficient as India.
Find Talent: Find the talent in any niche technology, or an experienced individual with an innovative or rare skill.
Scale effortlessly: Give yourself some flexibility. Add / remove team members quickly, with minimal administrative effort.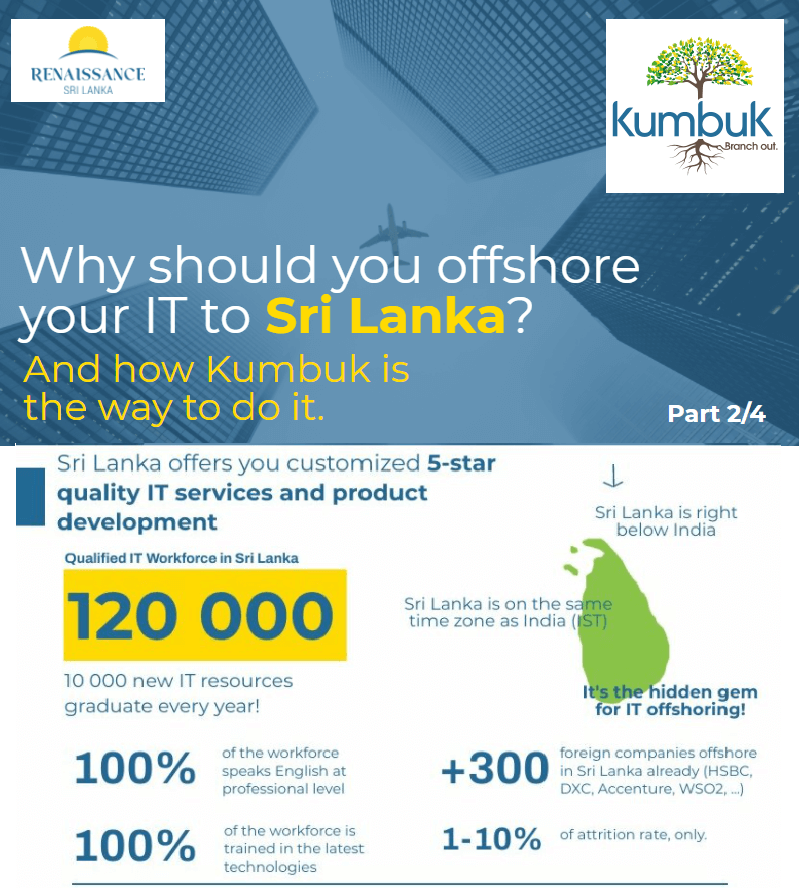 Learn more:
To access to future Kumbuk events, choose the donation option corresponding to the number of networking events you wish to attend every month.
Learn more about IT and BPO offshoring in Sri Lanka.
Find out all the advantages of Kumbuk for your business.